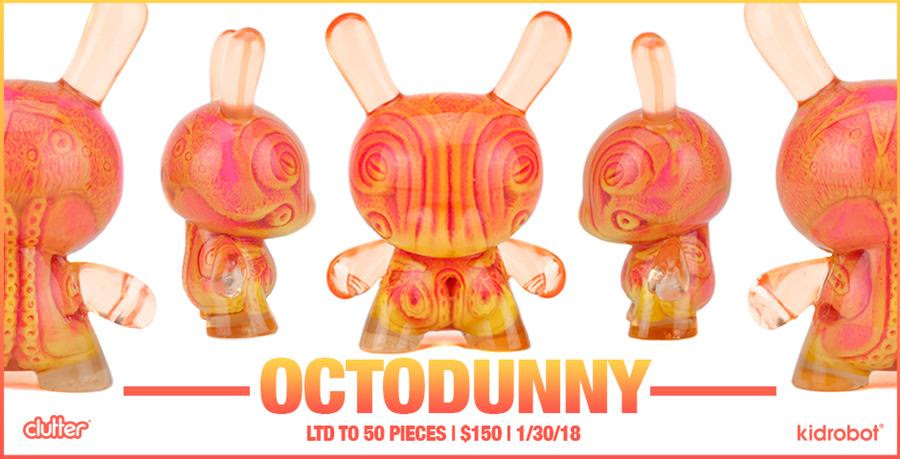 THE OCTODUNNY:
SUNRISE EDITION! 
After emerging from the darkest oceans, night has passed and the SunriseOctoDunny has risen!
Clutter is excited to announce the release of the latest colorway of OctoDunny – Sunrise!  
Officially licensed with our friends at Kidrobot, this 5″ Dunny is a triple cast, hand-pulled, resin piece of art, that will shine in your collection!
Hand-sculpted by artist Josh Kimberg (@AmericanGross), the internal Octo "Taku Taku" is cast in a gossamer fluorescent yellow and fluorescent pink swirl, with an external orange-tinted Dunny skin!
Each of these pieces are lovingly hand-created in New York by Clutter Studios!!
Priced at just $150 apiece this release is limited to 50 pieces worldwide!
Ending January with a bang, these will be dropping on shop.cluttermagazine.com, Wed, Jan 31st, at 12 (noon) EST.
These cute OctoDunnys are sure to make a splash in your collection!
Facebook Comments