Final Street – the butt-kicking actions starts this June!
Devil's Due Comics' newest series Final Street is coming to a comic shop near you. Make sure to add issue 1 to your pull list or pre-order your copy through the Devil's Due/1First Comics webstore!
Final Street #1
APR181494
(W) Scott Schmidt (A/CA) Brian Atkins
Available 6/13/2018
An over-the-top gender reversal comic book tribute to beat'em-up video games like Street Fighter, Double Dragon, and Final Fight. When Sullie's boyfriend Franklin is kidnapped by the vicious Bare Knucklers gang, she and her best friend Kumi hit the deadly streets of Transit City to rescue him. Little do they know they're about to stumble into a much bigger fight.
C2E2 2018 – The Bitcoin Comic Handbook and Devil's Due Comics exclusives!
We're still counting down the days until C2E2 and hope you're all as excited as we are! Aside from all the exclusives that were unveiled last week, Josh Blaylock's The Bitcoin Comic Handbook will be releasing early at the Devil's Due/1First Comics booth (#907). Grab your copy and pick Blaylock's brain at the booth about the confusing and fascinating realm of cryptocurrency!

If you missed the newsletter last week, here's all the awesome, exclusive goodies from Devil's Due Comics at C2E2 this year:

2 awesome shirts – a shirt to show off how cool you are and another reppin' the new Devil's Due logo.

This frickin' adorable Devil's Due/Shawnimals Ninjatown collaboration sticker that comes with every purchase made at the booth!

Take a seat on the Throne of Comics by Slim Furniture and a photo of yourself looking royal as heck!

And, Chicago locals – Junkyard, Elloo Elloo, Hard Decora, Rawooh and Shawnimals – join Josh Blaylock to create two new exclusive C2E2 prints! Debuting tomorrow!
Devil's Due Creators flooding C2E2
We know – so much cool stuff. But, don't forget that some of your favorite Devil's Due creators will be in C2E2's Artist Alley and at the booth all weekend long. Remember to make some time in your busy con schedule to show them some nerdy, geeky love!
Josh Blaylock (The Bitcoin Comic Handbook, Mercy Sparx) – #907
Ash Maczko & Ashley Witter (Squarriors, Scorch) – S6
K. Lynn Smith (Plume) – F3
Dirk Manning (Nightmare World, Tales of Mr. Rhee) – H8
Daniel Leister (Lord of Gore) – I1
Comics, Dancing, AND Cold Ones all under the same roof? Best Frickin' Party Ever!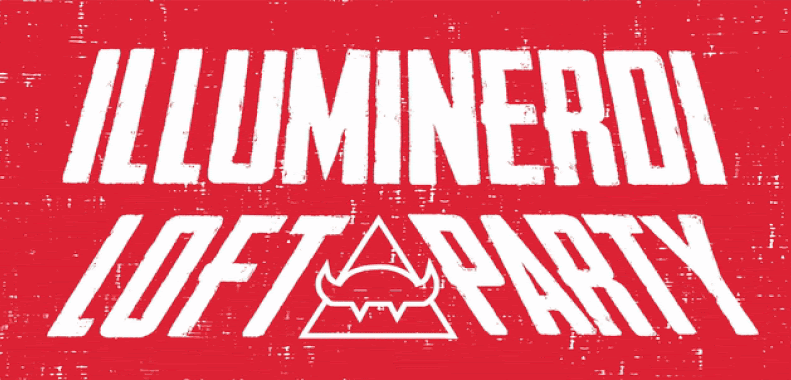 Yes, you read that right! Join Devil's Due Comics at Motor Row Brewing after the show on April 7th for the best C2E2 after party ever! Enjoy local craft beer, delicious eats from Chicago favorite Kimskis, comics, and dancing. And, it's only 2 blocks away from the convention center. Get tickets now here for $12 or pay $15 day of at the door.

Facebook Comments